About Us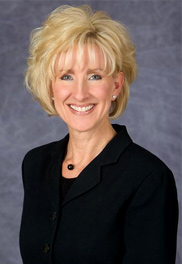 Robin Steele is the founder and the executive director of the Florida Academy of Etiquette & Protocol. Ms. Steele inspires others by teaching proper manners and etiquette skills. She is a professional etiquette instructor, who is certified through the Academy of Etiquette and Protocol in Orlando, Florida. She has instructed hundreds of children, teens and adults. The curriculum that is used by the Academy is the first of its kind to be offered in North Florida and the surrounding areas. These successful etiquette curricula are taught throughout the United States and Canada.
Through quality instruction and fun activities, Ms. Steele is reviving the art of Southern hospitality, which is becoming extinct in our society. Classes for children, teens and adults focus not only on outside mannerisms, but also on internal characteristics, such as morals, values, standards, integrity and ethics. The Academy's curriculum includes etiquette education in the areas of social etiquette, business protocol and international dining. 
Ms. Steele's professional background in education and etiquette makes her uniquely qualified as an instructor. In the field of etiquette education, she has participated as a trainer in seminars commissioned by organizations such as NASA and the United Negro College Fund.  She has taught groups from the University of Florida, Sante Fe College (in Gainesville) and the University of Central Florida.
Her education includes a Bachelor of Music in Music Education from the University of Florida. In 1992, Ms. Steele founded and managed a successful piano studio, where she developed comprehensive programs which incorporated music theory, technical ability and performance skills. She coached students in setting goals and attaining them in stage performance.
Robin Steele is recognized for her teaching spirit, devotion and instruction at area schools and First Baptist Church of Alachua, where her husband Brad is an ordained worship pastor. She enjoys playing the piano, cooking, entertaining, snow-skiing, exercising, traveling and going to the beach. She also volunteers in the area of ministry, alongside her husband. Mr. and Mrs. Steele share the joy of raising their two children, Morgan and Dawson.